Often when you use a Virtual Private Network, whether that be free or paid, the process involves setting up an account specific to you as a user. Normally, the process of setting up an account involves accepting terms and conditions. Hidden away in the small print, you'll usually find that the VPN provider keeps logs of account holders' IP addresses for a given length of time. This is not the case for 1ClickVPN, we don't keep registration logs, and your use of the platform is truly anonymous.
With over 530 servers scattered across 52 countries, 1ClickVPN is a truly global VPN platform. The importance of all these various virtual locations, every one of which is available to every single user, irrespective of where that user is located on the planet, is to enable visits to websites that are geo-location restricted.
For example, Some TV shows are only accessible in the USA, and access is denied to anyone based outside America. Similarly, the BBC's flagship iPlayer facility cannot be accessed by anyone outside the UK, and Social media is sometimes blocked in other countries. Accessing any website anywhere, literally from anywhere else, is perfectly possible using 1click VPN.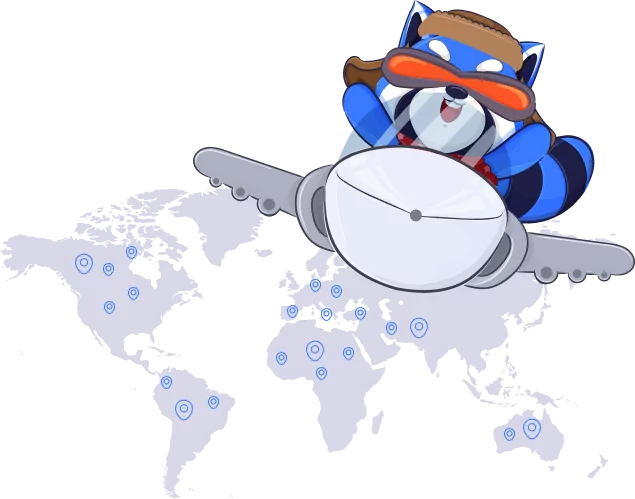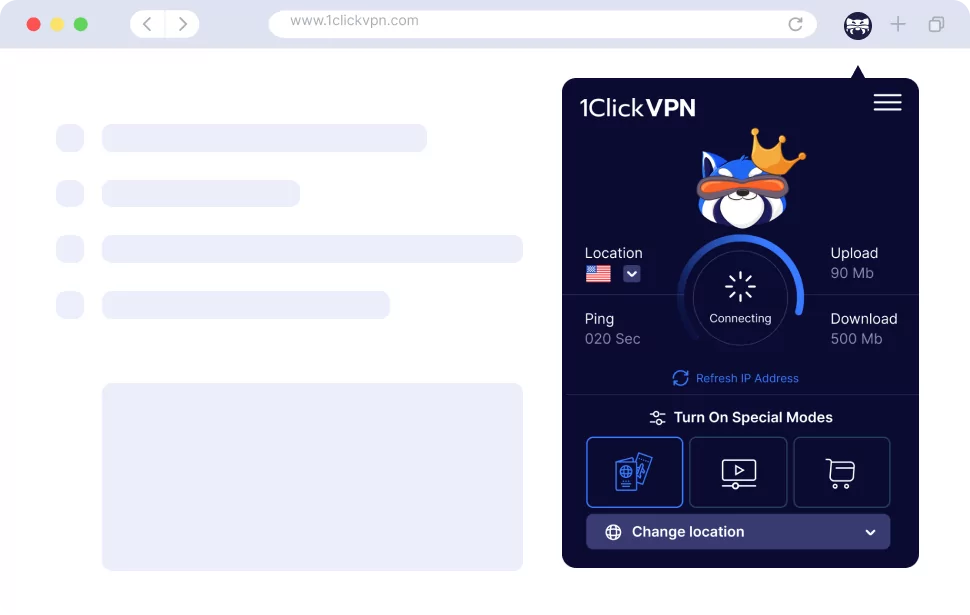 Avoid ISP Tracking
ISP tracking means that your Internet Service Provider can monitor and record all your online activity - not just browsing history, but even communications via email or Facebook. But not behind 1click's privacy shield.
Undetected browsing
Even if you browse using 'incognito mode', that only prevents cookies from being installed and stops your browser search history from being recorded. It doesn't stop websites from tracking your IP address. 1Click VPN does just that, so you can browse truly undetected.
No IP/DNS leaks
A DNS leak is a security flaw that can happen with 'split-tunnel' VPNs, where traffic continues to pass over a local network interface, even when the VPN is active. That doesn't happen when using 1clickVPN.
Unblock Websites
Certain websites can block traffic from geographical locations or even individual IP addresses. Accessing these sites from behind 1click's server network gets around such restrictions.
Unblock Streaming
Heavy data users are often identified by ISPs and 'throttles' placed upon their internet speed. By using 1click VPN, this can't happen, because your ISP doesn't know who you are when using data from them.
Encryption
1ClickVPN uses state-of-the-art zero trust algorithms and supports 256-bit encryption keeping your browsing secured.
No Log policy
1click does not maintain the data logs of its users. We don't provide a 'back door' to governments and don't store your personal logs.
VPN Kill Switch
1ClickVPN has a built-in VPN kill switch mechanism. So even though you might experience some disconnects, it just means that our kill switch is put into action.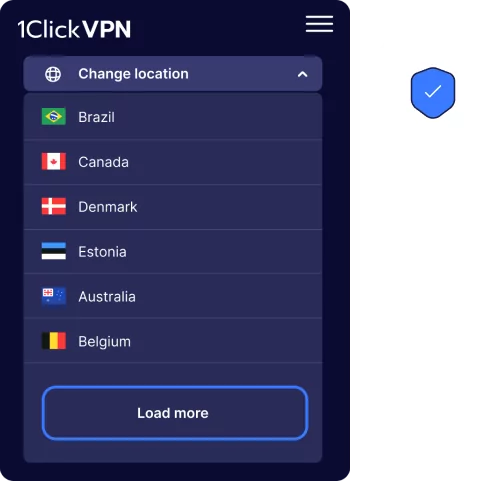 One Click to Install 1Click VPN for Chrome

Go to google's chrome store, click on the "Add to Chrome" button once it appears and you're all set.

Quick connect

All you need do is click the connect button that appears on the extension, and you'll be accessing the web anonymously from behind our secure safety net in moments.

Access any Website & Stay Private

The 1click network of servers hides your online identity AND location, so you can access any geographically restricted website from wherever you choose in the world, anonymously.

Change location

If you find that the website you're visiting still doesn't let you in, change your virtual location so that you can gain instant access.
Testimonials
The best VPN Service ever! I'm totaly recommend it to everyone who needs Secure & Privacy VPN
Just a Couple clicks and you have VPN on. No sign-ups, no payment. Love it!
The only free VPN I found for Belgium. Works Great!